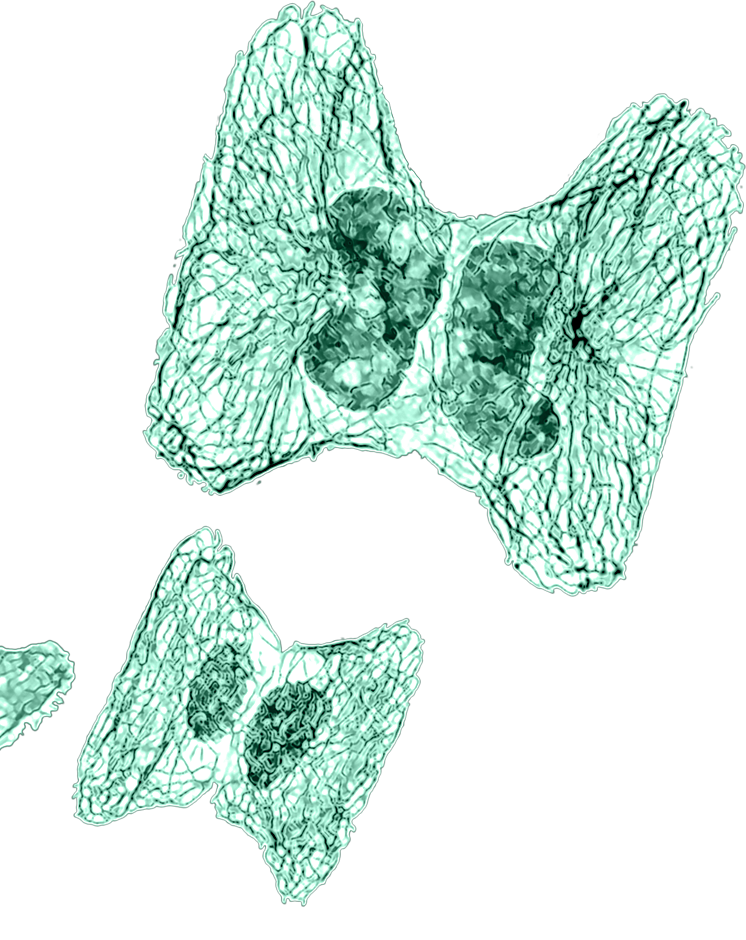 We collaborate with leading scientific institutions around the world to tackle
Broad adoption of organoids in pharmaceutical R&D and clinical practise requires a
paradigm shift across the entire value chain
, including academia, industry, clinicians, regulators, and payers.
This is why we aim to
bring together all these stakeholders to advance translational research and personalised medicine.
Our interdisciplinary research teams are uniquely positioned to
unlock organoids' transformative potential for drug discovery, development, and patient care.
To bridge academic and pharmaceutical research and develop the next generation of organoids, we have organised the institute in two areas, underpinned by various teams:
We tackle

long-term R&D programmes with close links to academic groups

, focusing on molecular organoid technologies, central nervous system modelling, and precision medicine.

We develop

cutting-edge technology platforms

, leveraging the latest advances in microtechnologies, organoid engineering, and organoid phenotyping.
We also partner and collaborate with leading scientific institutions worldwide to
tackle grand challenges
by assembling, funding, and leading interdisciplinary teams of experts to work on highly ambitious and complex scientific questions.
Research Initiatives & Technology Development Groups